Dispenser for tractor or tool carrier
80 cm working width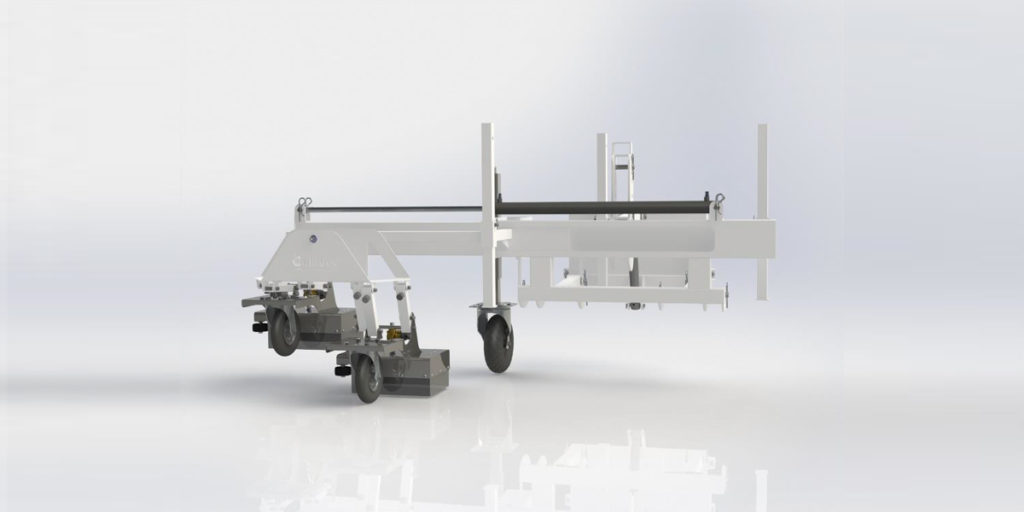 Oeliatec's Dyn' 2.40 consists of 2 elements, 40cm each. THis means that the working width is equal to that of the dyn' Agri, but the Dyn' 2.40 can follow uneven surfaces, for example curves, better. The Dyn' 2.40 is intended to be mounted on the front of compact tractors and implement carriers in combination with a weed control machine that hangs on the back of the vehicle.
The 2 dosing units are made of stainless steel and each have 6 spray nozzles. The bins are hung 'towing' so that they can move upwards when hitting obstacles. The trays can also be shuttled and they are equipped with runners for the height adjustment and rubber shielding to keep the bouling water under the tray.
The Dyn' 2.40 comes standard with a 40 cm hydraulic sideshift.
100°C outflow temperature
12 spray nozzles
Water consumption approx. 10 l / min
Working speed max. 2 km / h
Working width 80 cm
Hydraulic sideshift 40 cm
Own weight 135 kg