Weed brush.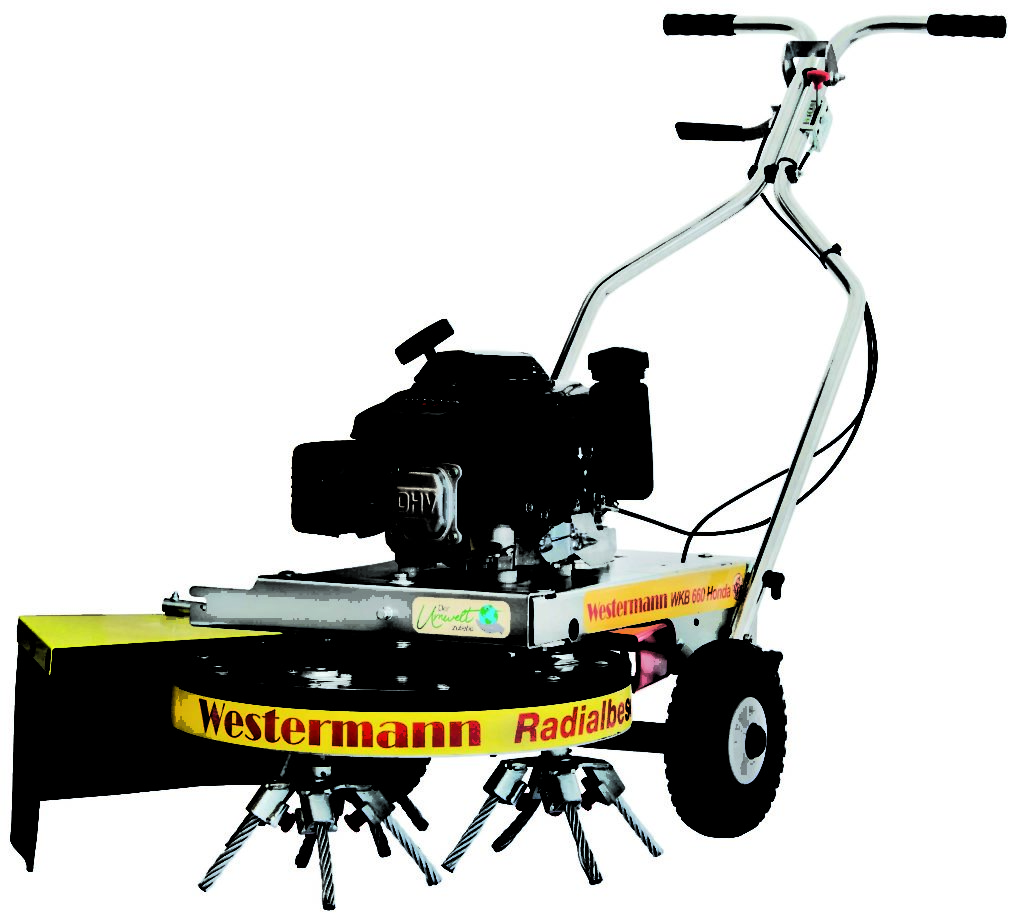 Three rotating brush heads, each with four brush braids, clockwise rotation of the brushes. Working speed 1800 m2 / h (depending on crop) Working width 660 mm.
Effective, easy-to-use, chemical-free weed control is now easier than ever.
No brushing marks on delicate pavements.
Removes weeds to the brim. Effective removal of abundant vegetation. Effective root removal.
Technical details
| | |
| --- | --- |
| Brush drive | Honda GXV 160 OHV 4 stroke petrol engine |
| Brush | 3 rotating wire brushed of 4 braids |
| Working width | 660 mm |
| Direction of rotation of brush | clockwise |
| Max. area coverage | 1800 m² /h (kasvustoista riippuen) |
| Axle | height adjustable |
| Tires | foamed with polyurethane (with deep groove ball bearing) |
| Weight | approx 95kg |